Custom Built Just for You
This is my flagship, the Elita Model One. No compromises. All the bells and
whistles while still retaining vintage appearance, feel, sound and integrity.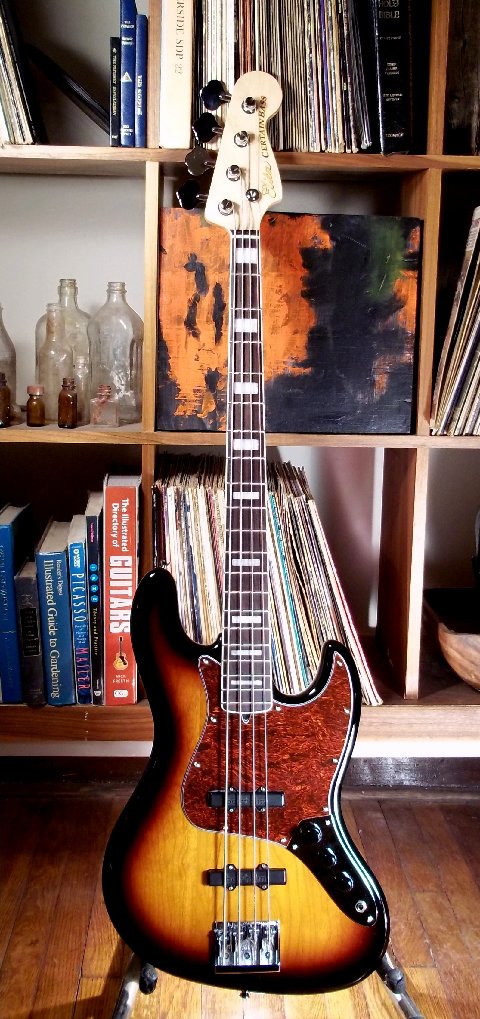 The Model One
With the vintage feel of an elderly Jazz bass, the Elita Model One at $1650 is the Jazz style bass we make with all the bells and whistles. For Jazz basses, I focus on the vintage styles made from 1963 to 1973 as the basis of the Model One. The standard One controls are neck pickup volume/bridge pickup volume (in a concentric knob)/Varitone/choice of Varitone balance or master high-end roll-off (normal tone control). Comes with your choice of vintage style 20 fret neck: rosewood fingerboard with block mother of pearl inlays and white binding, maple fingerboard with block mother of pearl inlays and white binding (like Marcus Miller's bass), maple fingerboard with black block binding and black binding (a la Geddy Lee), fretless ebony fingerboard, no inlays, with or without fretlines and a rosewood defretted and coated dot inlay neck (we defret a fretted neck in order to acheive the Jaco neck). Width at the nut is 1.5 inches. You can have a Precision neck on it if you like, as well.
---
The CertainBass Model One features:
- Solid alder body (natural is in ash). Standard colors are Vintage Sunburst and Piano Black ( CertainBass proprietary colors) and are always available. Other colors such as Fender licensed colors of Candy Apple Red, Olympic White, Lake Placid Blue, Daphne Blue, Candy Apple Tangerine and others are available at different times.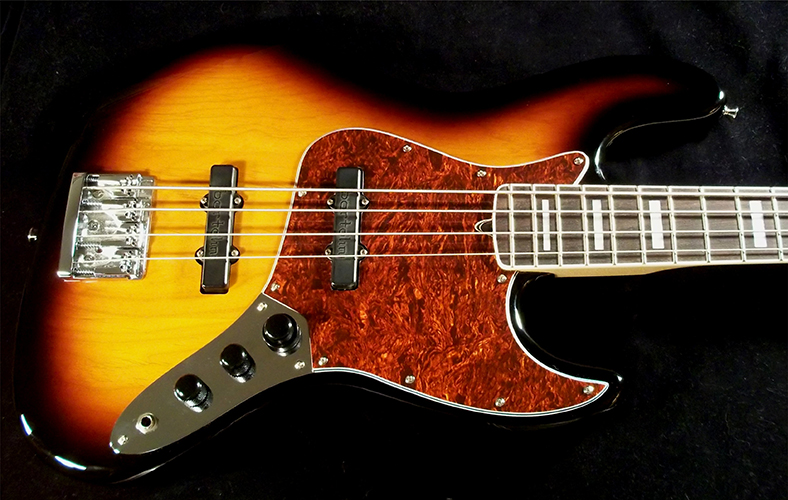 ---
- Premium authentic vintage specification necks, thick slab fingerboards, phillips truss rod adjustment at heel. Choice of fretted or fretless. Mother of pearl block inlayed on maple or rosewood fingerboard with white binding, black block inlay on maple fingerboard with black binding, '61 to '63 slab rosewood with dot inlays. The fretless choices are ebony, no lines or inlays, ebony with lines and no inlays and the Jaco style slab rosewood with dot inlays defretted and coated with our proprietary coating.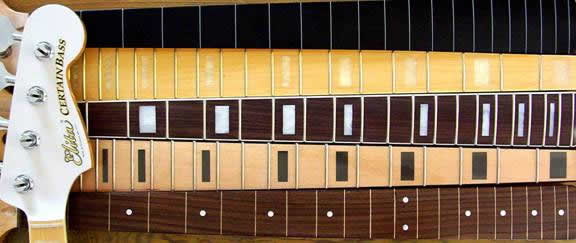 ---
- Your choice of pickguard, notched or un-notched for easy truss rod adjustmment access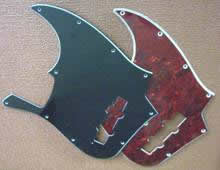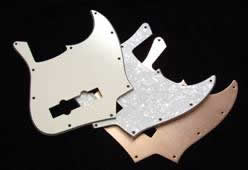 ---
- Varitone system. Our Varitone is a six position rotary switch that replaces a standard bass tone control. 1st position is flat, wide open bass. 2, 3 and 4 are classic tones of Jaco and Jamerson, 5 is where the midrage dip and metallic sounds of Stanley and Marcus are, and position 6 mimics an out of phase pickup tone (and has the same effect on a P bass or other single pickup bass). Unlike others, ours has quiet switching, a must for recording. All this tone shaping and totally passive, no battery. You can choose from volume/volume/Varitone to retain the classic three-knob Jazz look or go for the volume/volume on a concentric with the Varitone and a varitone blend or master high end roll-off (standard tone control). Position 5 with the master high end roll-off gets me my reggae Family Man Barrett tone, super low!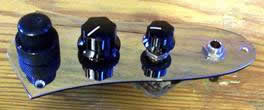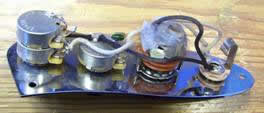 ---
- Includes choice of pickups: Fender Custom Shop, Bartolini, DiMarzio and others (just ask)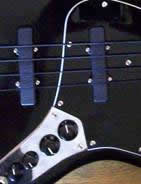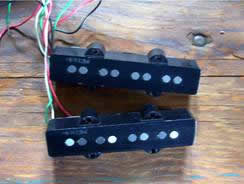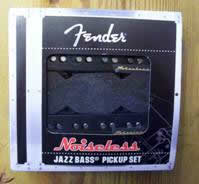 ---
- Hand-cut bone nut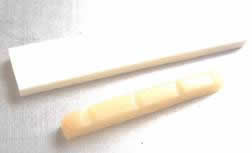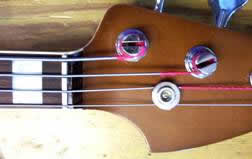 ---
- Comes with your choice of Fender threaded saddle bridge with chrome covers or Schaller bridge or BadAss bridge without covers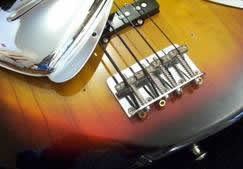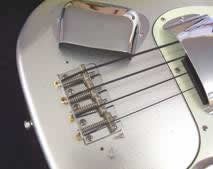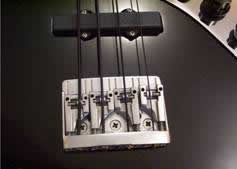 ---
- Your choice of Schaller or Fender or Gotoh Reverse tuners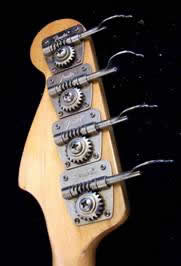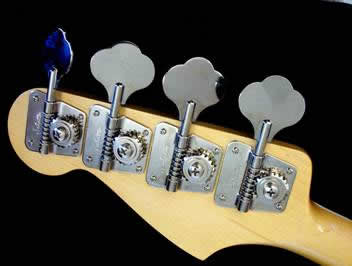 ---
- Your choice of strings
- Standard on all
CertainBasses
are CTS pots,
Switchcraft
jack and vintage style cloth wiring.
- Your choice of Schaller or Dunlop straplocks or nickel Fender strap buttons
---
- Hardshell case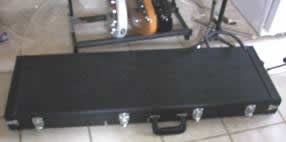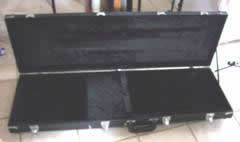 ---
david@certainbass.com or 314 762 0902
Return to Home Page